_
around the customer_
We work passionately to create a luxurious and unique experience for Mercedes-Benz customers – from their first contact to the purchase of their dream car and far beyond.
Luxurious Customer Journey
We not only want to simplify the path to someone's dream vehicle, but also spark anticipation and take Mercedes-Benz customers on a personal journey. An important tool in the pre-sale phase is the configurator with about two million visitors per month. It enables Mercedes-Benz customers to customize their dream vehicle according to their own wishes and needs. However, the journey doesn't end with the finished configuration: Mercedes-Benz customers are given the opportunity to book test drives, save or send their configurations, generate an online code, adjust financing parameters, or compare their configuration with existing vehicles.
Car Configurator
Color


Wheels


Personalized approach
In our work, Mercedes-Benz customers are always at the center of attention. Why? Because a personalized approach and individual support are essential for luxurious experiences. To this end, we collect, process, and consolidate data in a targeted manner and always in compliance with strict data protection regulations. As a result, Mercedes-Benz customers worldwide enjoy a personalized experience and at the same time always have control over their shared information. The Mercedes me Privacy Center, for which we provide technical support, not only forms the basis for all customer interactions, but is also an intuitive platform for Mercedes-Benz customers themselves to view and manage their personal data centrally.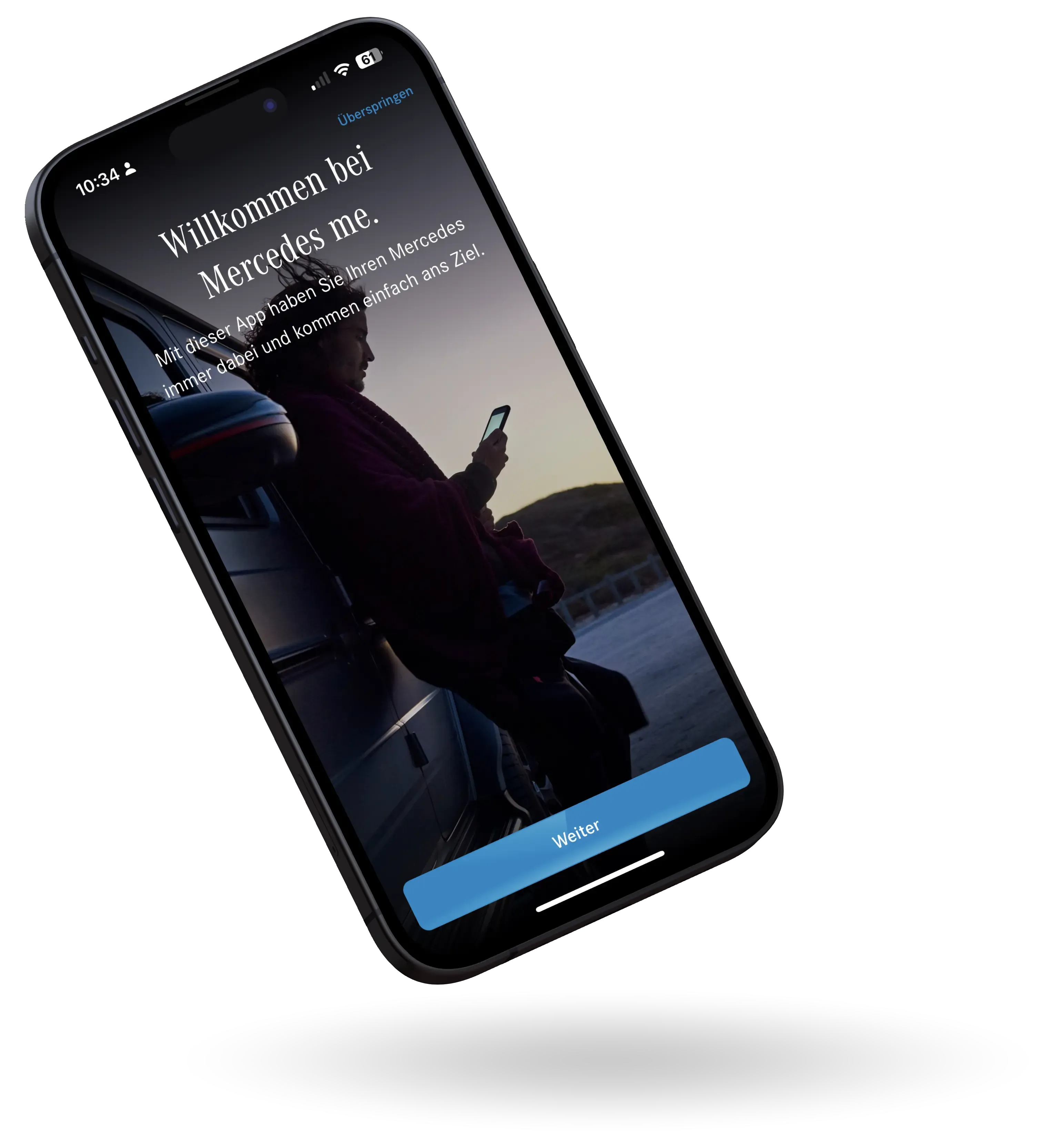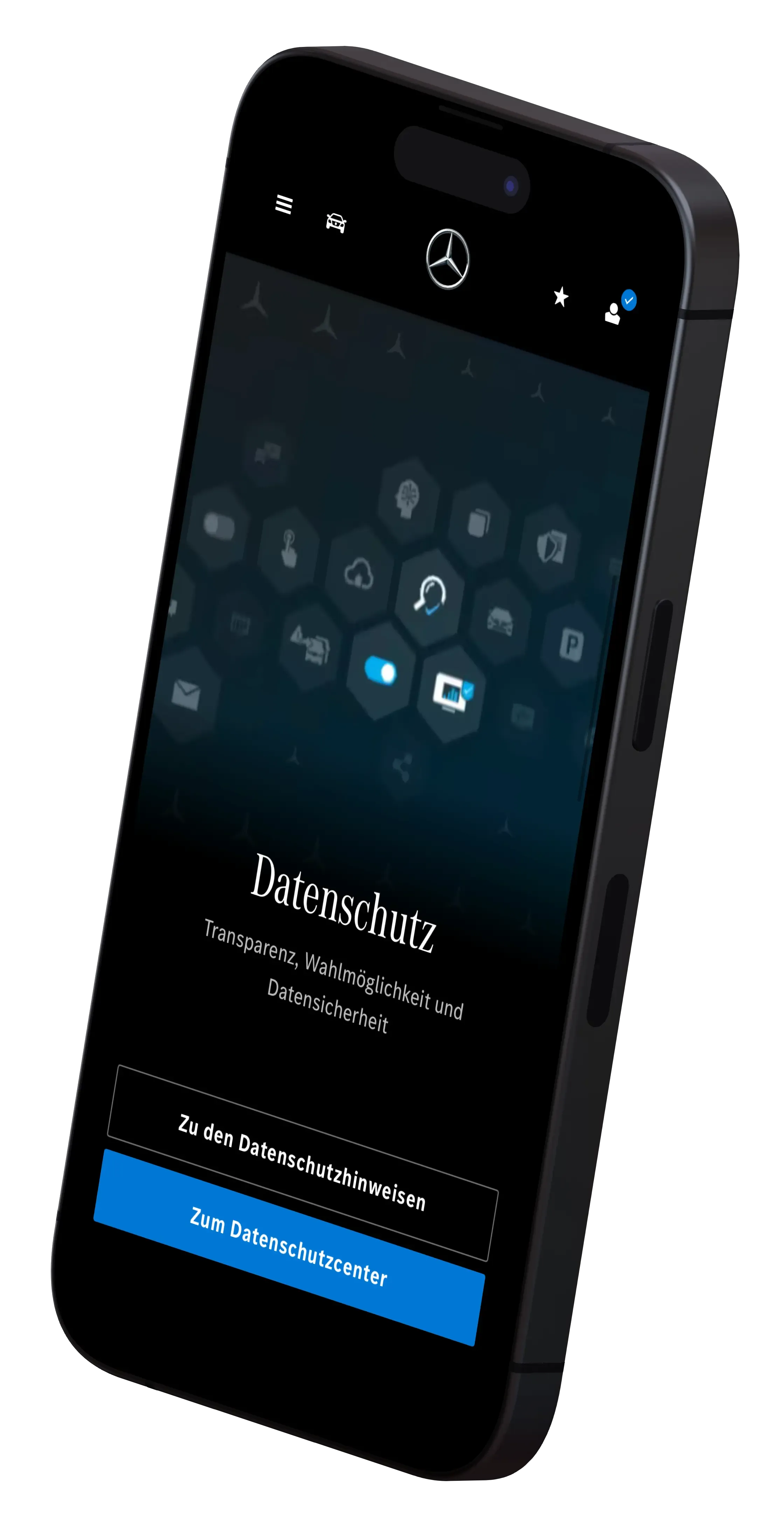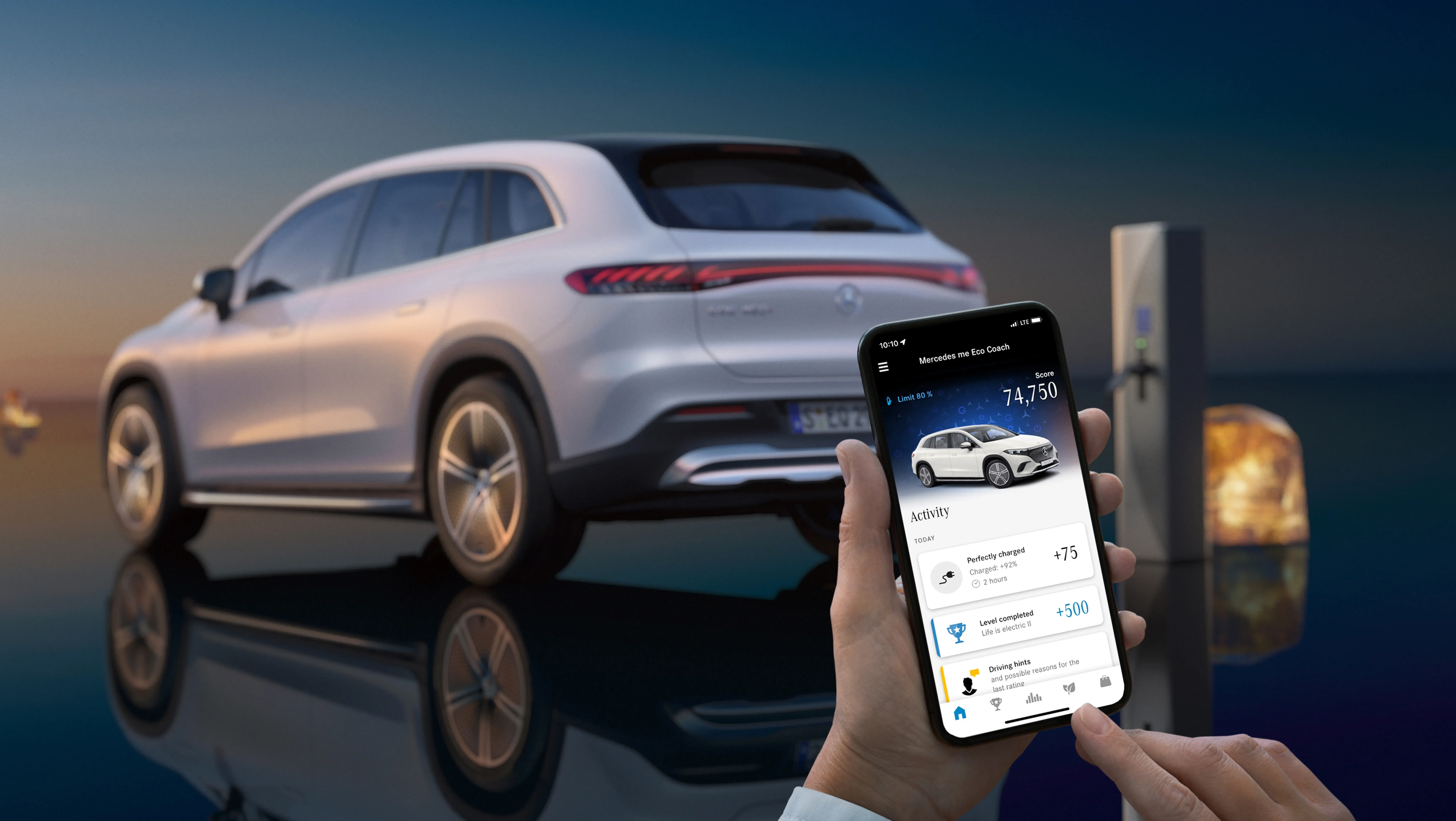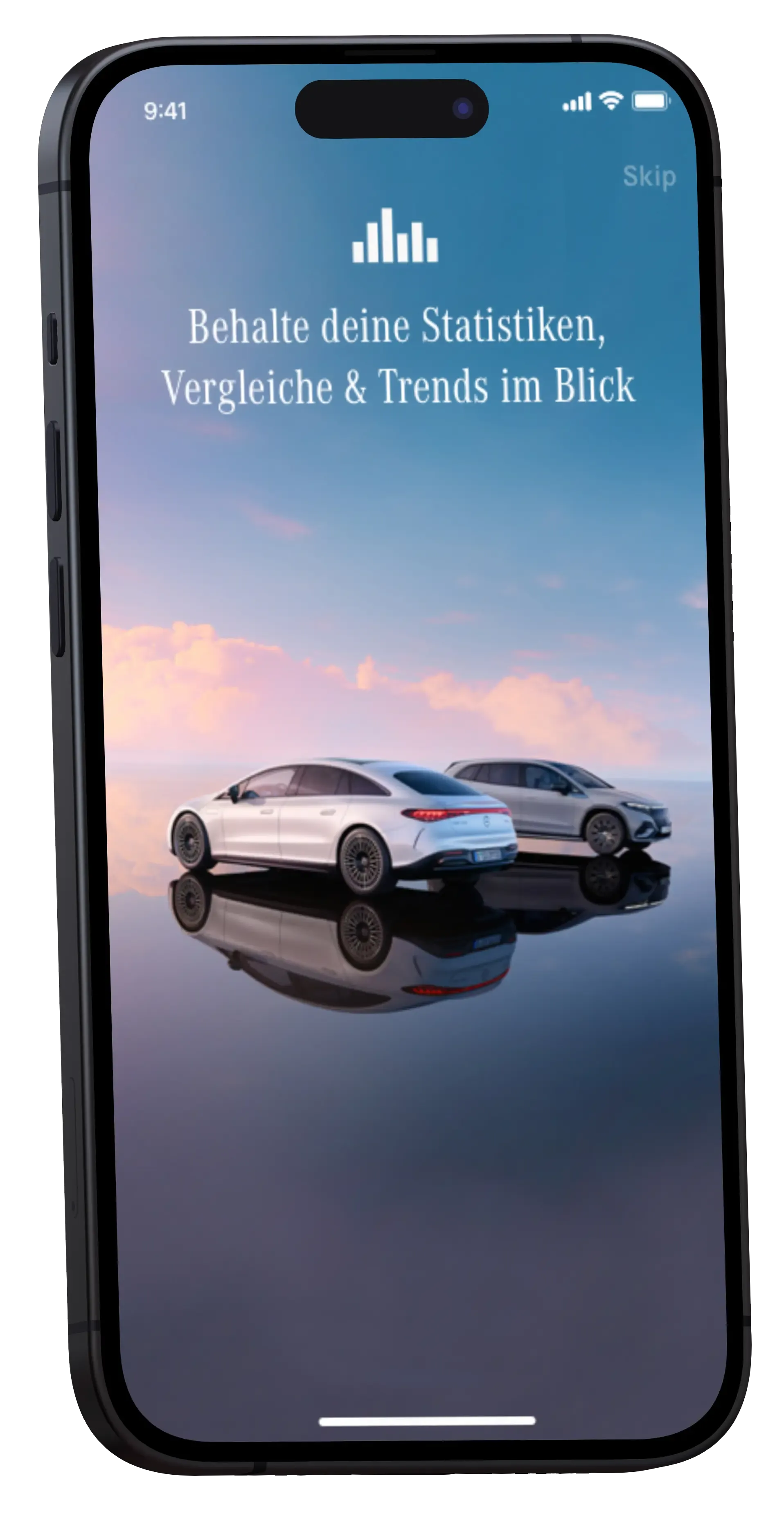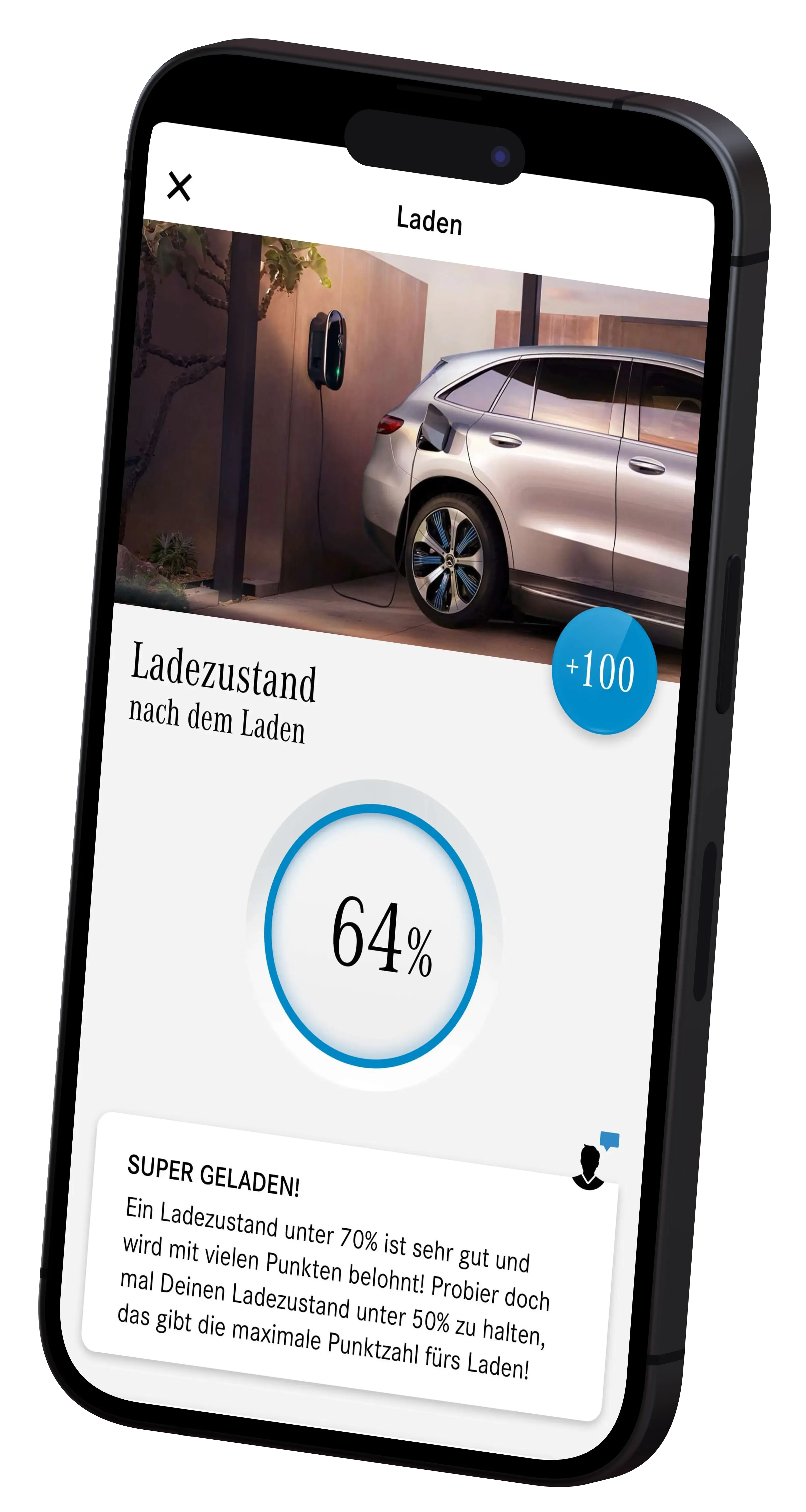 Support far beyond the purchase
Once a vehicle has been purchased, the journey for Mercedes-Benz customers is far from over. We develop various after-sales services and products for an exceptional experience – from smartphone and in-car apps such as Eco Coach and ZYNC all the way to Accident Management. The Eco Coach, for example, is a service within the Mercedes me app family that supports Mercedes-Benz customers in reducing emissions in a playful way. Accident Management, on the other hand, bundles solutions from Mercedes-Benz to get in touch with affected drivers and support them in settling claims. The focus is on vehicle repairs by authorized Mercedes-Benz specialist companies, so a visit to the auto repair shop is also a satisfying experience.
User CentricityPersonalizationCar ConfiguratorPrivacy CenterEco Coach
Eco Coach
Eco Coach is a service within the Mercedes me app family. It can therefore be accessed on the smartphone as well as via the head unit. The app supports Mercedes-Benz customers in reducing emissions in a playful way by providing suggestions for optimized charging behavior and showing ways in which real consumption can be reduced. We develop the app's backend and frontend for iOS and Android devices. To ensure a gripping user experience, we provide concepts as well as the UI design and regularly conduct user tests.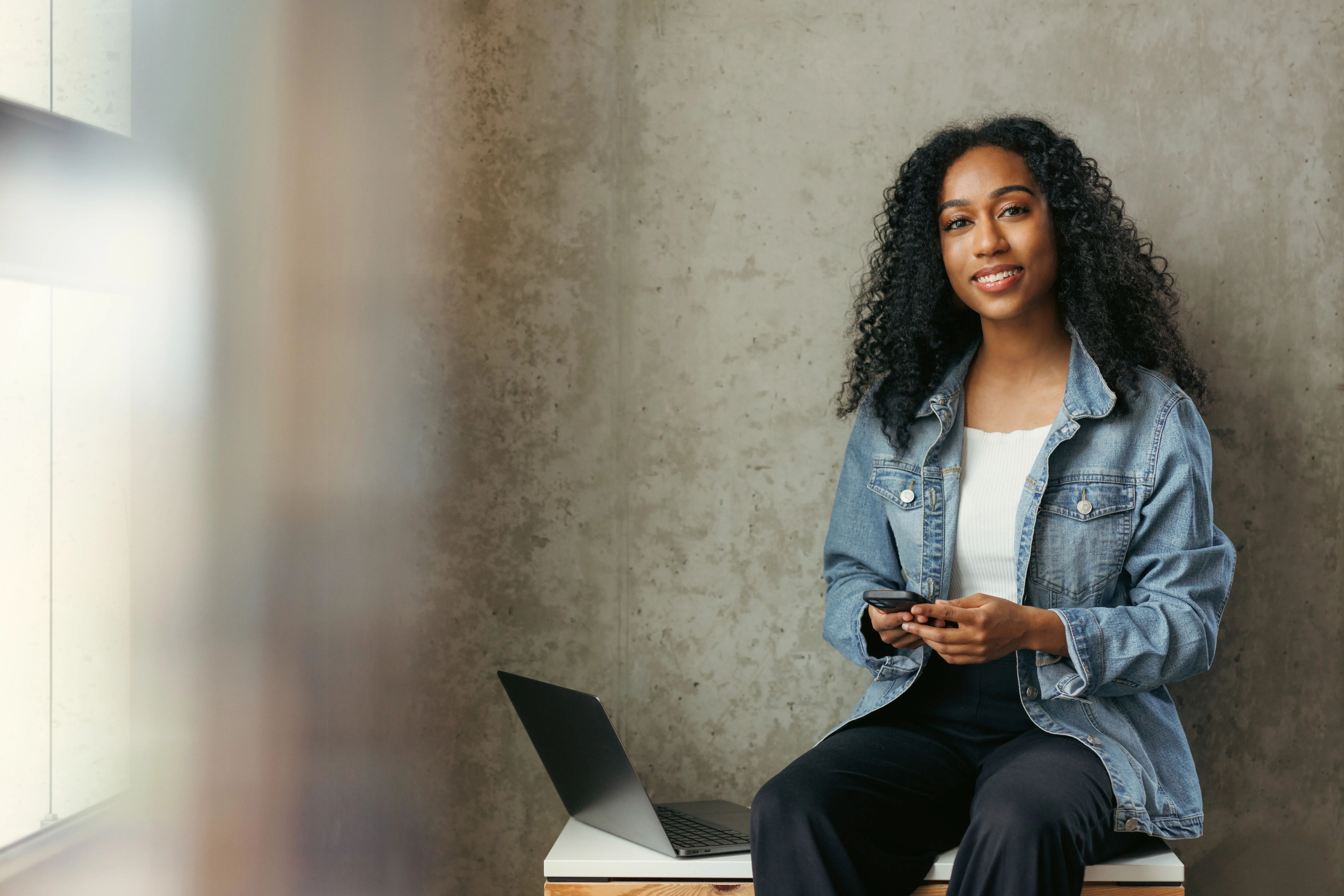 _
user centricity_
To offer Mercedes-Benz customers a luxurious and smooth experience, we passionately work on the software development of these digital products – and many more.